6-inch Round Fondant Wrapped Princess Cake (Feeds up to 12 people)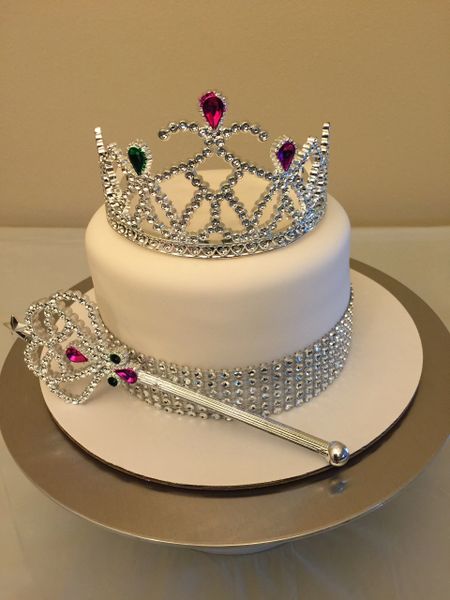 Make a statement with this cute and simple creation. Every girl dreams to be crowned a princess! You can make a little girl's birthday extra special by giving her a small delicious cake with a wand and tiara that can be worn after the party is over! The base is a white or black fondant with a ribbon of rhinestones and the princess wand and tiara.
This cake feeds up to 12 party guests!