Banana Pudding Cream Cake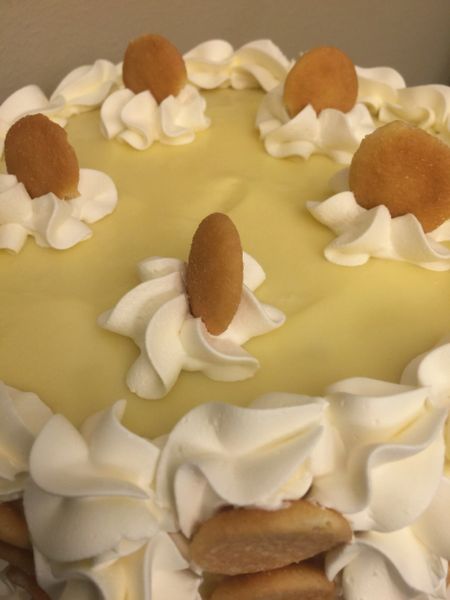 This banana cake is the BEST! Each deliciously rich banana infused layer is filled with banana custard cream and fresh, ripe bananas, It is iced in banana custard, banana cream whipped icing, then embellished with mini nilla cookies and crisp banana chips. If you love bananas, you'll go banana's for this cake!
Pecans are optional.