Cupcakes - Banana Pudding! (per dozen)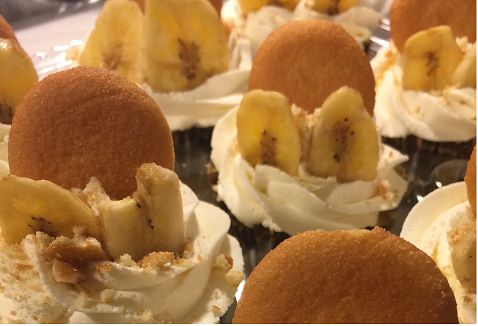 Love By The Slice offers a wide variety of very moist, flavorful cupcakes that are affordable and baked to order. This month we are featuring the Banana Pudding Cupcake! One of our testers said, this one is a "slap inside your mouth". This delicious treat begins with a light, moist, banana cake which is then topped with banana custard (the kind grandma used to make), fresh bananas and a vanilla cookie. Finally, we ice the cupcake in fresh whipped cream or meringue and garnish with banana chips and vanilla cookie!
Now THIS dearhearts? IS an EXPERIENCE!