Fresh Strawberry Cream Cheese Pie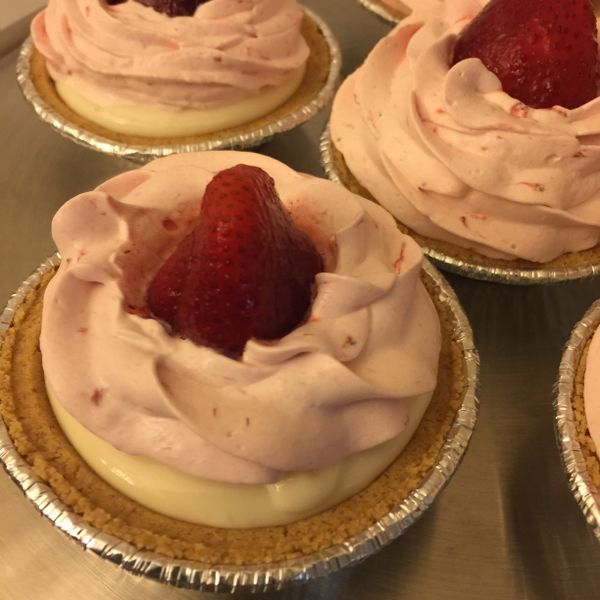 This pie contains fresh strawberries (when in season) and fresh strawberry whipped cream in the fall and winter months. It begins with a delicious, crisp graham cracker crust which is filled with a light, citrus cream filling. It is light, sweet and deliciously fresh!
You will not be disappointed!