Wedding Cake - Cupcakes & More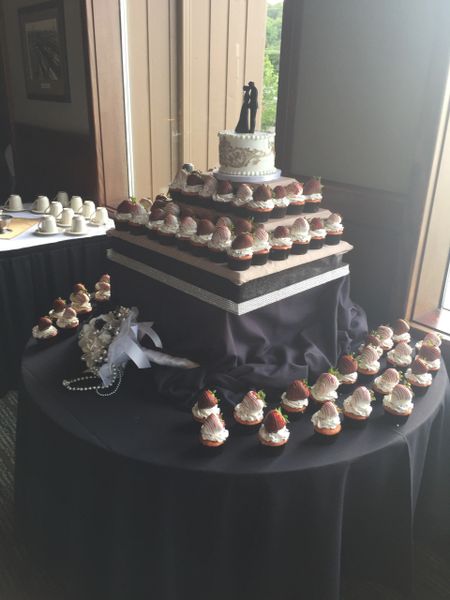 This cake includes one 6" Topper Cake for the Bride and Groom to cut and cupcakes for your guests to indulge in. You choose your choice of color combinations, cake, and filling and icing. Finally, the cake is presented with a cake bride and groom cake topper. The rhinestone embellished cupcake stand can be rented.
This cake feeds up to 150 people.