Wedding Cake - Sugared Fruit & Buttercream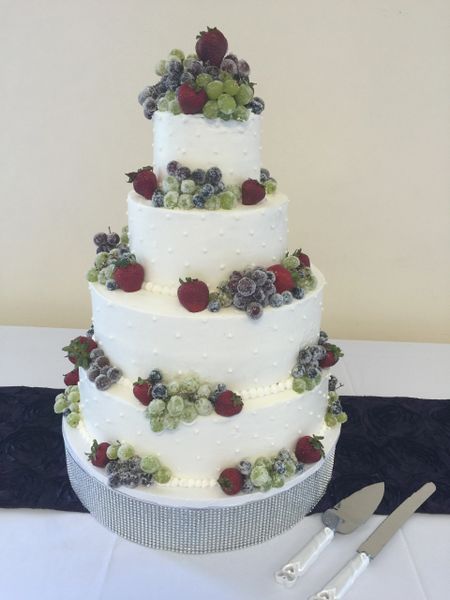 This cake includes 4 tiers (6", 9", 12", and 14"), your choice of color combinations, cake, and fillings. It is iced smooth with mini polka dots. Finally, the cake is presented with a rhinestone cake stand, and embellished with fresh sugared seasonal fruit and a fruit cake topper.
This cake feeds up to 220 people and the listed base price is for the top cake tier ONLY. The price increases as you add more tiers.